You want to incorporate yoga into your whole of life wellness plan and you would like some help making a personal yoga plan?
You want to practice yoga flare free. Tailor it to you, not the other way around.
We will get to know you, your goals and how I can help you reach them.
How do virtual private yoga sessions work? We will talk what you hope to achieve, where you are starting from and any areas you have to be mindful of.
2022 Update
As a mama with four small children, running a blog, two Facebook groups, a YouTube channel, an online yoga studio and a part-time job, I have very limited availability. 
If you would like a personalised session (private yoga or a "pick my brain" about managing chronic pain and fatigue – I reserve a couple of hours per month in my calendar. 
Simply purchase a one off session here and then you will receive instructions on how to book. We meet via Zoom for 45 minutes. As it is your session, please ensure you have written down what you want to discuss/ask. If you want to practice something specific, please let me know beforehand so I can prepare.
If you want to arrange ongoing sessions, we can discuss that in our first session.
______________
Maybe you need to start with a 10 minute routine in bed? Or perhaps you would like a specific balancing sequence?
We will design a sequence for YOU. Then you will practice it and I will give you personalised feedback. Each session will build upon the previous, we can swap poses as your needs change or we can add poses if you require more challenge.
In addition to yoga we can work through simple, sustainable changes to help you reach your goals.
Who are you to offer this?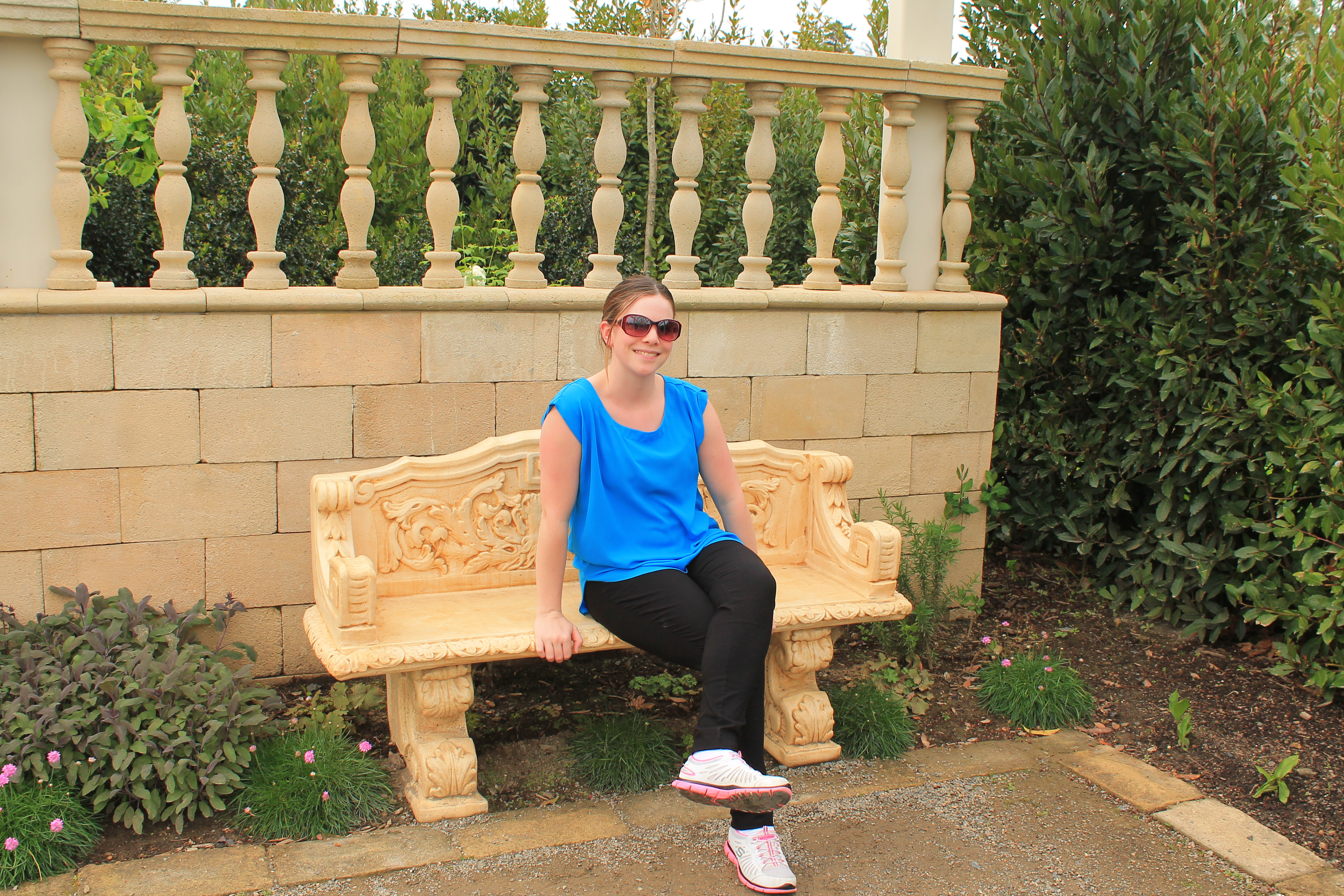 Hi, I'm Melissa! 
I am a mama, author, founder of melissavsfibromyalgia.com, Mindfulness and Life Coach, yoga teacher and organisational enthusiast. 
I have taken myself from a young woman who left school early as a result of bullying, took a Certificate in Business and used the grades to apply for university entrance. I began university at 17 years old, a semester before those I would have graduated school with. 
As I progressed through my studies (while working and helping my family with my three younger brothers), chronic pain crept up on me. In the last year of my degree, I came down with a severe bug which resulted in debilitating fatigue that lessened but never left. 
Despite this, I managed to graduate with a Bachelor of Arts in English Literature and Media Studies. 
For the next four years, I tried hard to do the "normal" thing. Despite being given a fibromyalgia diagnosis, I was given no treatment options or support. I carried on until I literally could not put another foot further forward. 
In 2010, I resigned my respectable full time administration role, left my flat and moved with my parents and brothers to a warmer city. I embarked upon an entire lifestyle change to take myself from miserable to thriving despite chronic illness by following my intuition and doing A LOT of research. 
Fast forward to 2022: I am a mama to four boys seven years old and under, am married to the love of my life, have written three books, and get to share the tools of yoga with you. 
I am audaciously pursuing my version of thriving despite my barriers. 
I want to help you do the same.  
I did it the hard way. Now you can do it the easier way. There are no magic buttons, no cures and no easy fixes. But there is the research and learning of those who have gone before. There is also the support here – something that I was sorely lacking earlier in my journey.
My blog, Melissa vs Fibromyalgia is featured as one of Healthline's Top 19 Fibromyalgia Blogs of 2019. My YouTube channel was also included in Feedspot's Top 15 Fibromyalgia YouTube Channels list. I have written two books: Melissa vs Fibromyalgia: My Journey Fighting Chronic Pain, Fatigue and Insomnia and Pregnancy and Fibromyalgia. I facilitate two Facebook groups: Yoga for the Chronic Life and Pregnancy and Parenting with Chronic Pain, Chronic Fatigue, Fibromyalgia. In addition I have created a free micro course and the Fibromyalgia Framework Workbook.
What would your life look like if you could take a moment to focus on yourself?
What would it be worth to you?
Do you want to know more?
Do you want to know more?
Private Yoga/Mentorship
45 minute virtual sessions to tailor yoga to your needs, with a teacher who has been using yoga for her chronic illness journey for nearly a decade. I don't pretzel, I modify the tools of yoga to what I need at the time – and offer the same to you.
You will need to be able to set up a camera/webcam/phone on a stand so that I can see you practicing.
You do need to check in with your medical professional to ensure you are able to do yoga.
All sessions include a write up of your program.
"I had a great yoga session with Melissa recently. She kindly commented on my technique and was very encouraging. I learnt a lot and had fun doing it. She's a fantastic coach and I definitely recommend her. The one on one sessions are totally worth it!" Jessie
---
"I've started your courses! LOVE them. You are clearly knowledgeable, confident, friendly and have a desire to help." – Lisa
"I like being able to go at my own pace. Each video is very well explained so I am able to follow easily. I especially like that you included bedtime yoga." – Shelly
What a Coach Is and Is Not
A life coach is not a therapist or trained health professional, they are trained in the process of change and sometimes have expertise in their niche, as I do in the area of Fibromyalgia due to lived experience and a lot of research in the area. A life coach helps you to plan forward. If you need counselling or mental health services, please contact your local health agency.
For more information about coaching see this blog post.
What people say about my work:
To get an idea of how I work you can:
Look through the blog archives – my blog is featured as one of Healthline's top Fibromyalgia blogs of 2019
Read my books:
Watch my YouTube videos – I was chosen as one of the top 15 Fibromyalgia YouTube Channels here.