Are you living with chronic pain, fatigue, insomnia and the myriad of other symptoms that co-exist with these?
Do you want to take action to reduce the impact these symptoms have on your life today?
To sleep better, calm your central nervous system, make the most of your energy, manage your pain and craft your vision of thriving despite chronic illness?
Can you imagine a future where you have your symptoms managed, you have balanced your personal symptom vs functionality equation, you're achieving your goals and you are consistently thankful for how far you have come?
Nearly eight years ago I was in a place of just barely surviving, you know the drill; severe pain and fatigue levels, very little sleep, and no idea how to make any of it better.
I didn't know:
that I could do anything about it
that my doctor didn't know anymore than I did
what I could do to help myself
that there were so many other people living the same experience as me (I knew no one who had a chronic illness)
Even if I did know, I did not have the ability to find the resources, implement them and then track what was or wasn't working.
It took me a very long time and a lot of trial and error to get to where I am now – thriving despite fibromyalgia and myofascial pain syndrome. Every single piece of learning was hard won. I had to find the information, check it all out, try it for myself, track my progress and then figure out what worked. It has taken years.
I want to kick-start your fight so that it doesn't take so long for you.
You will gain:
Information
Tools
Confidence
Support
To fight chronic pain, chronic fatigue and insomnia (including while pregnant) right now. What we need most is day-to-day tips for managing these symptoms ourselves and I give you these. In addition to providing research for treatments to discuss with your health team.
A little bit about Me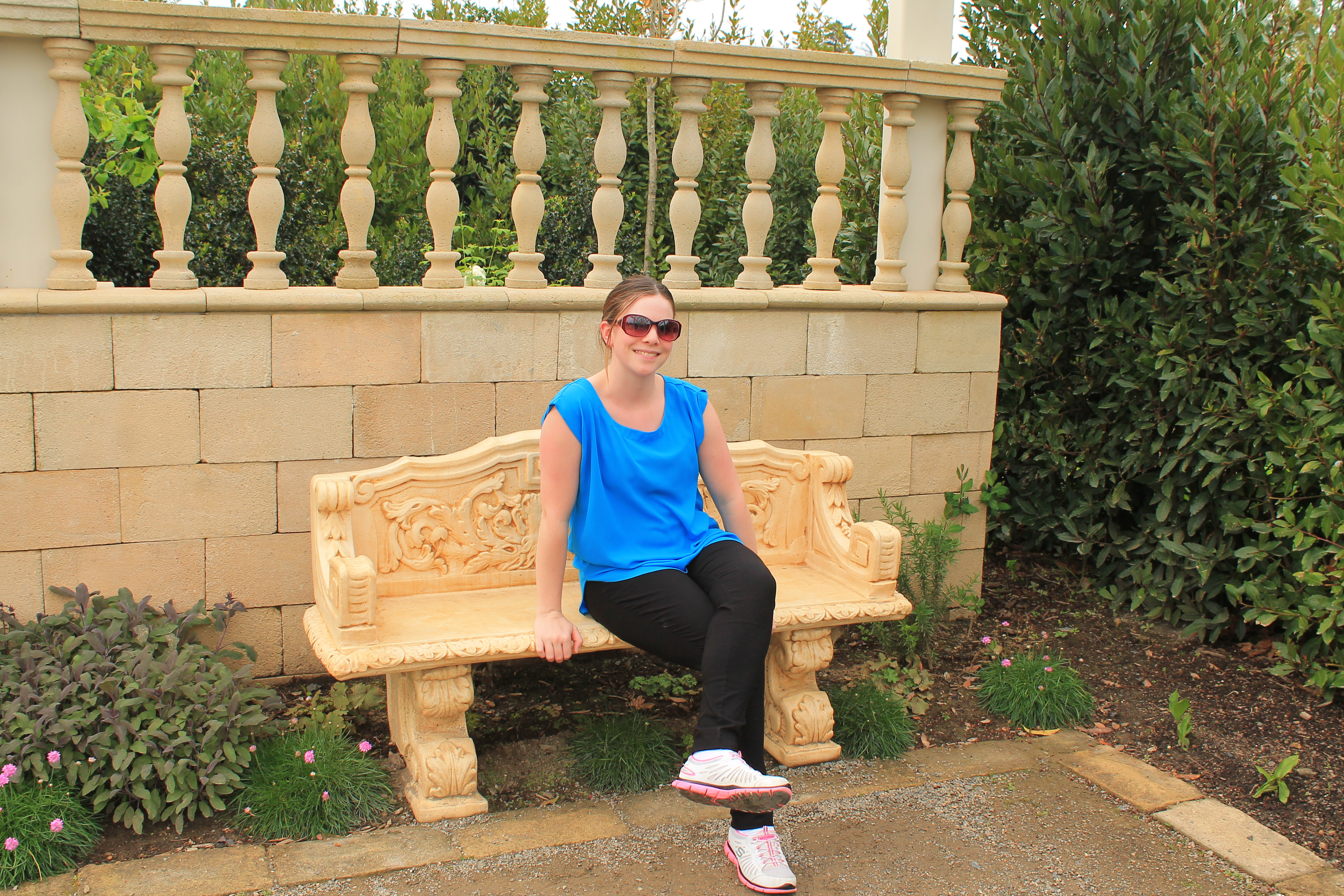 I have been sharing my journey and creating resources to help you fight chronic pain and fatigue for several years. I have created quite a repository of digital tools, resources and informational products – all to try to help you make your journey shorter than mine.
I lost so much of my life waiting for a diagnosis, waiting for a doctor to help, waiting for research to show me what to do and then trying all the things.
I did it the hard way. Now you can do it the easier way. There are no magic buttons, no cures and no easy fixes. But there is the research and learning of those who have gone before. There is also the support here – something that I was sorely lacking earlier in my journey.
My blog, Melissa vs Fibromyalgia is featured as one of Healthline's Top 19 Fibromyalgia Blogs of 2019. My YouTube channel was also included in Feedspot's Top 15 Fibromyalgia YouTube Channels list. I have written two books: Melissa vs Fibromyalgia: My Journey Fighting Chronic Pain, Fatigue and Insomnia and Pregnancy and Fibromyalgia. I facilitate two Facebook groups: Melissa (you) vs Chronic Pain, Chronic Fatigue, Fibromyalgia and Pregnancy and Parenting with Chronic Pain, Chronic Fatigue, Fibromyalgia. In addition I have created a free micro course and the Fibromyalgia Framework Workbook.
More importantly I am a chronic pain, chronic fatigue and insomnia fighter. I have developed and lived these strategies. You will see from my work that I practice what I preach, I am dedicated to living well despite myofascial pain syndrome and fibromyalgia so I can be the best mama and wife I can be. Every day I am thankful for the progress I have made and I want that for you too.
What would your life look like if you could reduce the impact fibromyalgia has on your life?
What would it be worth to you?
Do you want to know more?
Complimentary Consultation
A free 20 minute chat about where you are at, what your goals are and answer any questions you have about coaching to help you on your journey. Ask me about how I got to thriving despite fibromyalgia! Ps. It was not a short or easy process and I would have LOVED a coach to help!
To request your consultation, fill in this form. Please note that although these sessions are free, they are valuable and I am a busy mama managing my energy as well as possible so please be mindful of this when we schedule appointments. Please commit to our sessions and give me at least 48 hours notice if something comes up.
The ideal person for coaching is one who knows they will be the one to change their lives and are willing to do the work required to be as well as possible despite fibromyalgia. To request your consultation, fill in this form
Kickstart Your Fight Against Fibromyalgia Coaching Program
This is a personalised program where I support you to intensively to set and achieve your vision of "thriving despite fibromyalgia". Included in the program are two 45 minute, virtual sessions per month, plus access to the Fibromyalgia 101 Micro Courses to supplement our work and any resources and templates I provide during our work. If you are interested in this, request your complimentary consultation today. The six key areas are : sleep, fatigue and pacing, normal human needs such as gentle movement, central nervous system, pain management and perpetuating factors.
Full, six month intensive to work through all six of the key areas to fight fibromyalgia $230 (NZD) per month.
1-5 month options from $240 (NZD) per month. 
Tiny, sustainable habits program – small changes that pay off big from $240 (NZD) per month. 
Any option may include yoga and mindfulness components. 
Private Yoga
45 minute virtual sessions to tailor yoga to your needs, with a teacher who has been using yoga for her chronic illness journey for nearly a decade. I don't pretzel, I modify the tools of yoga to what I need at the time – and offer the same to you.
Available from November 2019
Monthly packages from $230 (NZD) per month – where we can combine yoga and coaching with two sessions per month with handouts of your program. 
Five pack sessions $390 (NZD)
10 pack sessions $780 (NZD)
---
"I've started your courses! LOVE them. You are clearly knowledgeable, confident, friendly and have a desire to help." – Lisa
---
Would you like to learn about a natural way to improve pain, fatigue, insomnia, anxiety and overwhelm? That improves general health and relaxation as well? Learn more here.
Curious as to whether you might benefit from coaching? Take this short quiz to see!
What a Coach Is and Is Not
A life coach is not a therapist or trained health professional, they are trained in the process of change and sometimes have expertise in their niche, as I do in the area of Fibromyalgia due to lived experience and a lot of research in the area. A life coach helps you to plan forward. If you need counselling or mental health services, please contact your local health agency.
For more information about coaching see this blog post.
What people say about my work:
To get an idea of how I work you can:
Curious, but unsure? Let's have a chat! Fill in your request for the complimentary session here.