Spread the love
1

Share
Join me in the micro mindful movement for chronic pain and fatigue revolution.
Would you like to reclaim movement?
Start where you are?
Without causing flares?
Working toward your own goals?
I once met a physiotherapist who was proud of himself because after one year a patient with chronic back pain was talking walks for an hour a day, with no pain reduction. I wondered what the patient's goal was? Mine certainly wouldn't be to double the necessary physical health recommendation without pain relief!
Are you tried of hearing other people tell you that you "should" exercise and how much you "should" do, to the detriment of your quality of life?
Our quality of life matters!
Let me help you grab some relaxation, some gentle exercise, help you work on improving your sleep, simple healthy habits, pain, fatigue, anxiety – whatever you are working through. We will do it in short classes, workshops, micro courses and more. With a supportive exclusive group to help you on your journey.
Shut yourself in your room with a yoga mat and do a 15 minute class for calm.
Or a seated class from which you can pilfer poses to use when you are feeling stiff, sore or tired at work.
Or grab a 15 minute body scan meditation to help you get off to sleep.
And the exclusive group where we get to know each other, support one another and gain access to Melissa Reynolds – a Mindfulness and Yoga Coach, chronic symptom fighter and busy mama with a passion for helping you reach your best wellness with your current challenge. The chance to ask questions and share your wisdom (because we all have unique experiences from which to share).
"I've started your courses! LOVE them. You are clearly knowledgeable, confident, friendly and have a desire to help." – Lisa
"I'm enjoying the idea that I can learn how to adapt yoga to fit in with my life of pain and fatigue. This is definitely gonna be a permanent part of my tool kit." – Toya
In addition to this you get:
New classes added monthly.
The ability to suggest subject areas and new content ideas.
Access to the course-related forums
"I think it was exceptional. I am dealing with the idea that this will never go away. I think that is my biggest struggle. Other ailments or conditions I have had in the past there has been an operation or cure. It's a bit overwhelming on my flare days." – Fibro Fighter

Why are you offering this?
You deserve to make your vision for thriving even with everything you have going on, and you deserve to achieve it. Make use of my strategies and resources to help you in your journey.

We are all unique, so I don't know how far you will go but I know for sure you can improve your quality of life if you put your mind to it.
You told me that accessibility is important – being able to access a program as and where you are. In your pajamas with a heat pack in bed? Via headphones with your cellphone on the bus on the way to work? In five minute snippets between work/parenting/life? With a toddler coloring next to you?
"I like being able to go at my own pace. Each video is very well explained so I am able to follow easily. I especially like that you included bedtime yoga." – Shelly
You told me that it can be difficult for us to make and keep appointments – this way you can get all of the support without the stress of trying to be somewhere at a certain time. You have 15 minutes and want to do some yoga right now? Get out your mat and your phone and you are good to go!
We know that chronic pain, fatigue, anxiety, overwhelm and more are complex issues that require many puzzle pieces which are unique to each person. It will take time. Use your precious energy for doing the work not for trying to gather the information and figure out the processes to track your progress.
How do I get in on this??
What is my investment?
For just $20 per month
We all need to spend more time on self-care but we need to do it fast!
No need to leave your home.
Access it on your phone, tablet or computer.
Make yourself a promise: That you will commit to your practice so you can see the benefits yoga offers.
How much have you paid for fitness classes or yoga classes that burned you out? Or "donated" to a gym that you never turned up to? How much have you spent trying to get support? You would pay around $300 for the courses you automatically get access to here.
For four yoga classes a month you would be paying around $80 and they may not even be accessible for you.
This is the most accessible way for me to help you in your journey.
What can you guarantee?
Let's be real: The level of benefit depends on the amount of effort you put in. I can give you the tools, the information and support, but I cannot do the work for you.
I am a coach, not a medical professional and I can't guarantee more than that I will make the best resources I can, come alongside you and help you do the work – and I will do this! I have created the best content possible to equip you on your journey. Because that is the most anyone can do. Day to day, it's on you.
A note – this program is not meant to diagnose or treat you. That is between you and your medical team. My work is meant to equip you to take control of your journey so that you reach your definition of thriving as fast as possible.
---
​A little bit about Melissa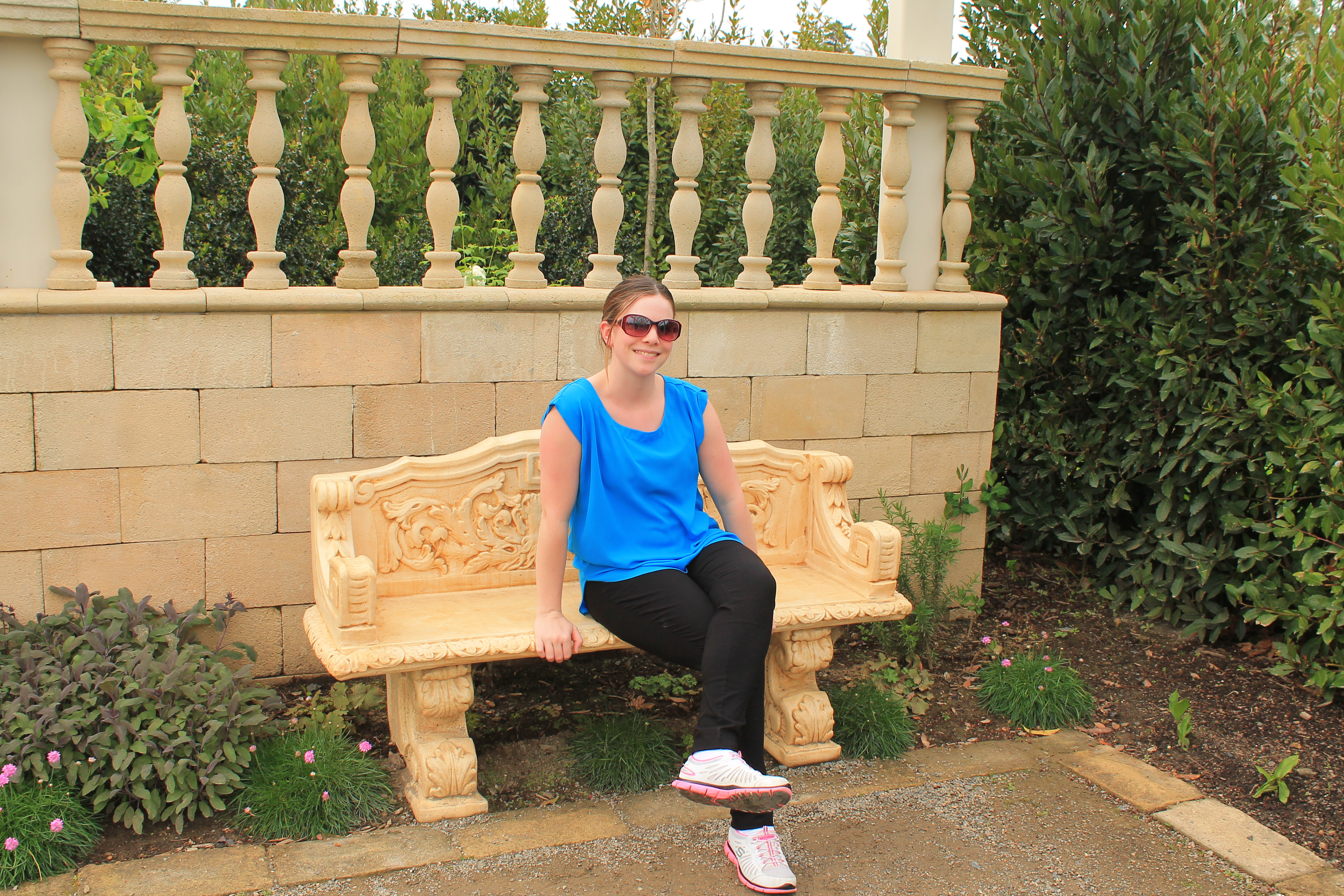 I have been sharing my journey and creating resources to help you fight chronic pain and fatigue for several years. I have created quite a repository of digital tools, resources and informational products – all to try to help you make your journey shorter than mine.
I lost so much of my life waiting for a diagnosis, waiting for a doctor to help, waiting for research to show me what to do and then trying all the things.
I did it the hard way. Now you can do it the easier way. There are no magic buttons, no cures and no easy fixes. But there is the research and learning of those who have gone before. There is also the support here – something that I was sorely lacking earlier in my journey.
My blog, Melissa vs Fibromyalgia is featured as one of Healthline's Top 19 Fibromyalgia Blogs of 2019. My YouTube channel was also included in Feedspot's Top 15 Fibromyalgia YouTube Channels list. I have written two books: Melissa vs Fibromyalgia: My Journey Fighting Chronic Pain, Fatigue and Insomnia and Pregnancy and Fibromyalgia. I facilitate two Facebook groups: Melissa (you) vs Chronic Pain, Chronic Fatigue, Fibromyalgia and Pregnancy and Parenting with Chronic Pain, Chronic Fatigue, Fibromyalgia. In addition I have created a free micro course and the Fibromyalgia Framework Workbook.
More importantly I am a chronic pain, chronic fatigue and insomnia fighter. I have developed and lived these strategies. You will see from my work that I practice what I preach, I am dedicated to living well despite myofascial pain syndrome and fibromyalgia so I can be the best mama and wife I can be. Every day I am thankful for the progress I have made and I want that for you too.
---
​What people say about Melissa's work
"I think it was exceptional. I am dealing with the idea that this will never go away. I think that is my biggest struggle. Other ailments or conditions I have had in the past there has been an operation or cure. It's a bit overwhelming on my flare days." – A fibro fighter
"I absolutely loved all the resources on pregnancy and breastfeeding. Thanks for your generosity in sharing all this info which can't be found anywhere else." – A fibro fighter
"I really love everything that you have for all of us suffering from this painful life we live." – A fibro fighter
"Love how practical these tips are and how they take into account how "life" comes into play with pacing." Lisa​
"
I really loved this. It is really well researched and honest. You also have a lovely calming voice
." Amanda
​
"It was like a reset point where Melissa helped me to focus on the goals I have by breaking it down into smaller goals." – A fibro fighter
"I am deeply thankful for all of your information and resources…I also appreciate your focus on being holistic and trying to treat the underlying cause of the condition, rather than solely the symptoms. You are an inspiration and I am so thankful to have found all of your resources." Maya ​
---