Melissa Reynolds has been sharing her personal journey and research into fighting the chronic illnesses Fibromyalgia and myofascial pain syndrome since 2013. She has become an author, independently publishing her books Pregnancy & Fibromyalgia (2017), Melissa vs Fibromyalgia (2018), and, more recently, Fibromyalgia Won't Win (2022). She also runs courses and Facebook support groups along with coaching. All of this has developed organically responding to client need and Melissa's ability as her personal journey has taken her closer to wellness.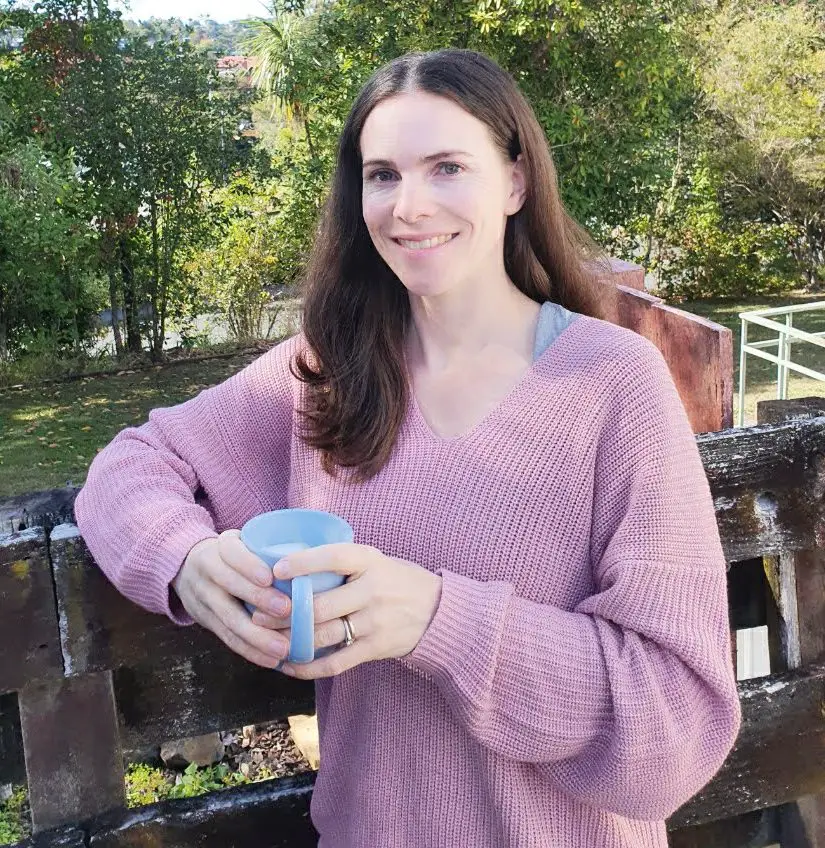 In Melissa's words:
I help women with chronic pain and fatigue who are ready, willing and able to take practical, simple and sustainable steps forward for better health and quality of life. We are not chasing cures, but we are people who prioritise self-care (in amongst all the things) and create lifestyles that reduce pain and fatigue. 
Sometimes our steps are incremental, others we take leaps, but we always look forward. My superpowers are making lifestyle tools simple and sustainable. We focus on what we can do. Yoga, meditation, breathing, movement, healthy living choices and more.
You will find many resources on this website to help you to make simple, sustainable changes that can help you create a lifestyle that decreases pain and fatigue. 
I've been fighting Fibromyalgia for more than a decade. I have put together a whole of life wellness plan and improved my quality of life dramatically – and yoga is a big part of that. 
I can't wait to share this with you.
All content on this site belongs to Melissa unless cited otherwise.