Pacing is a very important topic. It's complex. But I have you covered here with this comprehensive, practical free pacing for fibromyalgia training.
Saying no is one part of managing our energy as well as possible. Efficient rest is also vital (hello, Yoga Nidra, have you been practicing?) We go through all the things here.
This training is free but that doesn't mean it isn't valuable. Take what I am sharing here (through much hard work to compile and create) and USE it. Pacing isn't some miracle concept, but it does help. Let's use what we do have (energy) wisely and therefore create a little more.
Grab a cuppa, a notebook and get ready to do some things.
Complete Pacing for Fibromyalgia Training Video
This was the whole training overview. If you need it broken down so it's easier to enact here are the individual trainings with homework:
Pacing part one – learn how to find your baseline so you know what you're working with
Pacing part two – make your pacing plans (and the different ways to use the concept of pacing)
Part three (the final third of the video) is not available anywhere else. It was previously only available to my members in the membership team (now defunct and replaced with the Melissa vs Fibromyalgia Support Team as per below) It is the most practical part and we went through it together piece by piece. You can recreate this by going back through the final third of the above video and taking your notes.
You don't need fancy worksheets, you can use a notebook or blank paper if you like. If you want my ultimate worksheet bundle to help you with making your plans from symptom tracking to symptom management then grab the Ultimate Wellness Planner bundle here.
Affiliate notice: Please note that some of my links may be affiliate links. If you make a purchase using my link, I may make a small commission at no extra cost to you.
Want more support and resources?
Join the exclusive members' support group and receive access to the supportive team and extra resources to help you in your journey and help me continue this work.
Become a Patron!
You also receive my profound gratitude for helping me to continue this work.
Two resources to help you with pacing
You know what helps with pacing, immensely? Efficient rest. Grab your free Yoga Nidra, breathing, restful class and gentle movement class here.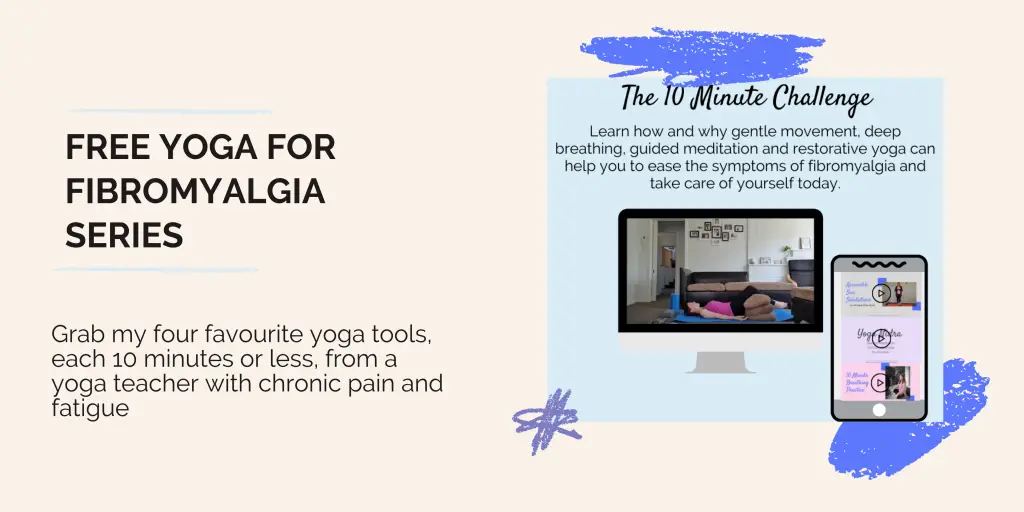 TELL US: Was this pacing for fibromyalgia training useful? Are you working on figuring our your baseline? Have you got loads of ideas to try?